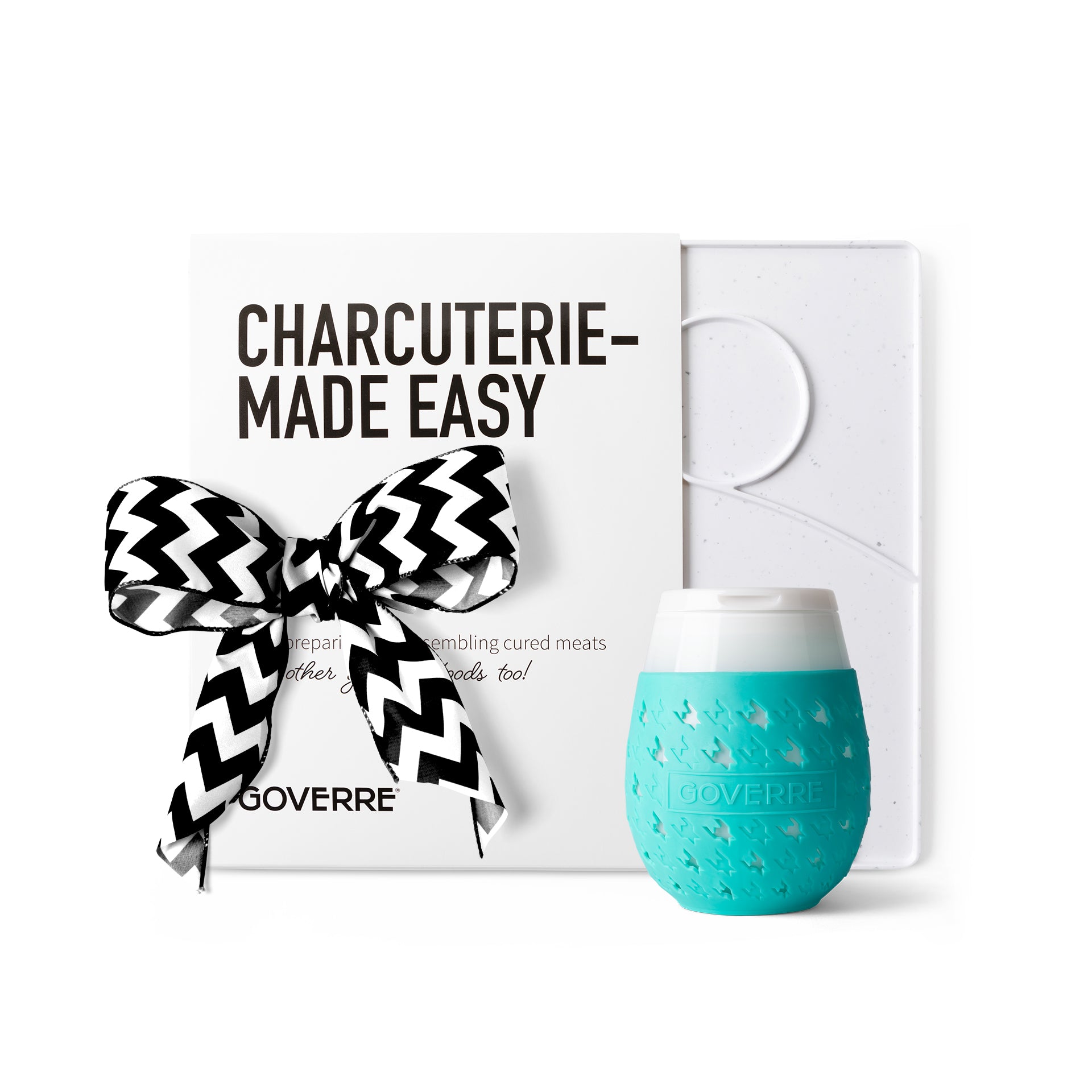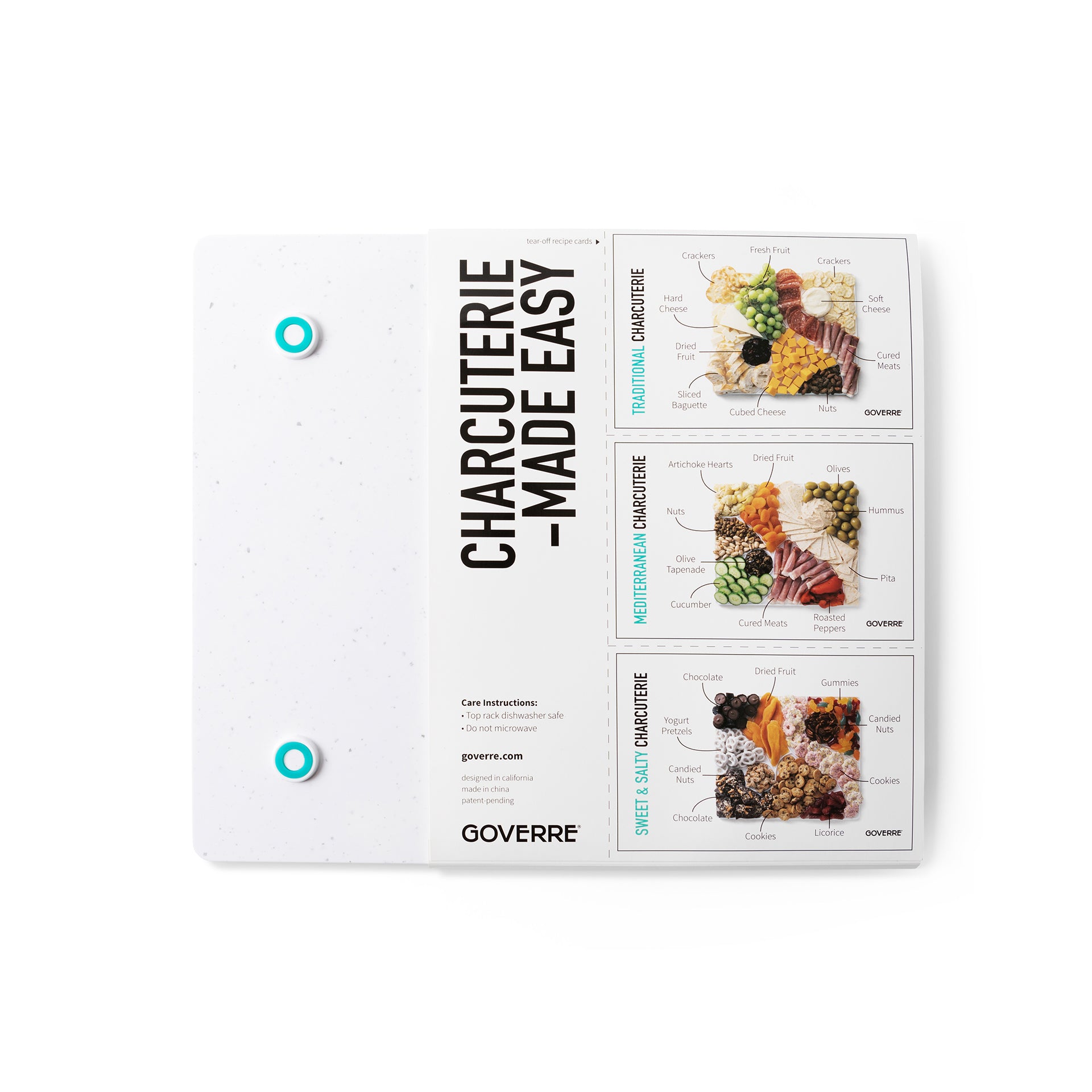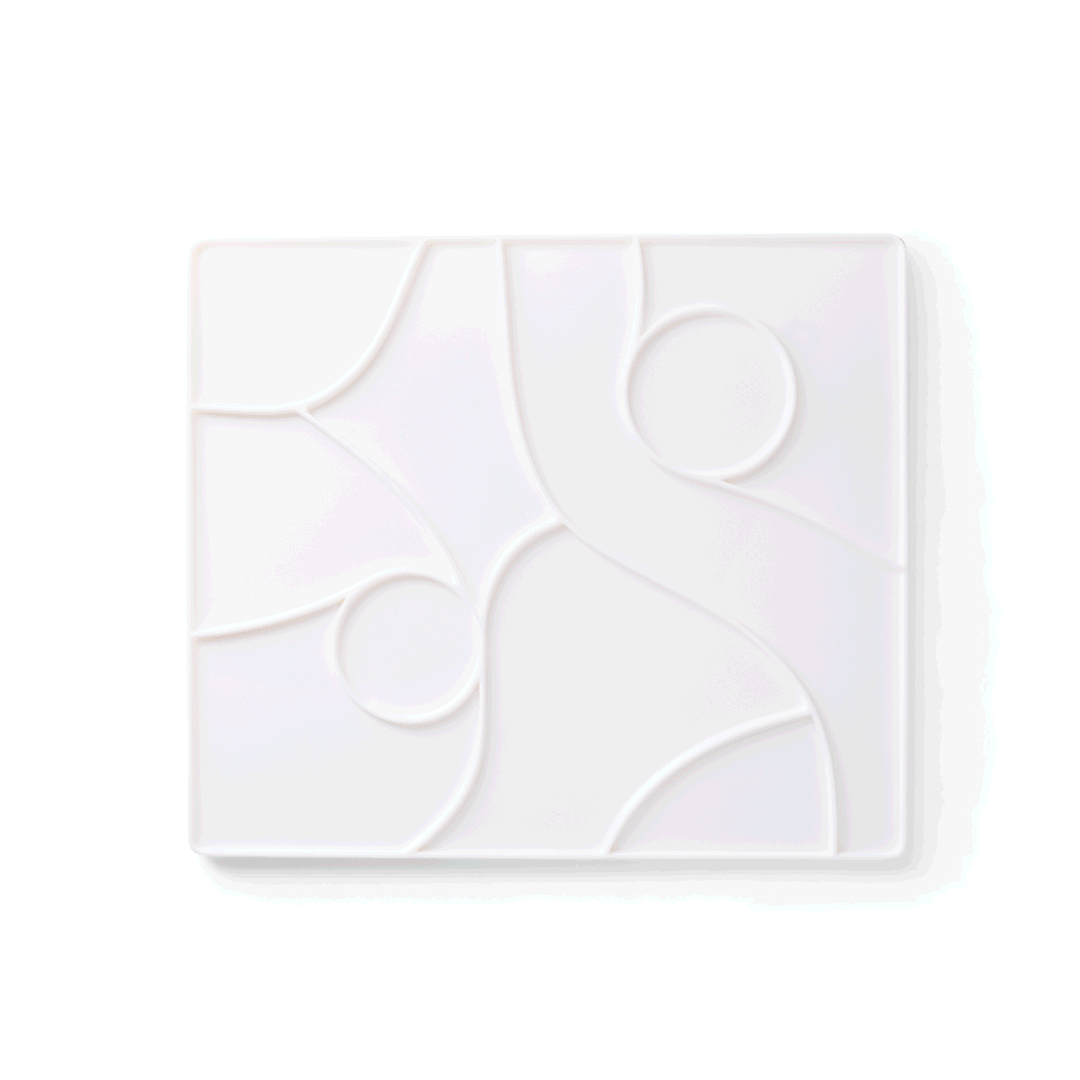 LIL' HOSTESS GIFT SET
Bundle Includes: 
1x Turquoise GOVERRE Wine Glass
1x Charcuterie Plate
---
GOVERRE is a GLASS, portable, stemless wine glass with a silicone sleeve and a drink-through lid. 
Charcuterie-Made Easy by GOVERRE is a portable charcuterie plate designed for outdoor entertaining. Each plate includes 3 delicious, design-friendly recipes that correspond with the 10 sections on the melamine plate.
Wine Glass Benefits:
Holds 17oz of your favorite beverage (ours happens to be wine)
Durable—thicker(.25") than a typical wine glass
Modern design for a chic and discreet glass, shhh don't let them know ;) 
Preserves taste and integrity of your wine
Silicone sleeve - Houndstooth-patterned silicone sleeve prevents heat transfer and provides a no-slip grip
Phthalate and lead free
Dishwasher safe
Wine Glass Materials:
White glass anti-glare and anti-reflective coated
Silicone sleeve 
Twist on drinking lid
Charcuterie Plate Benefits:
15" x 13", serves 4-6 people
10 easy to fill sections

3 recipe cards included
FDA approved
Dishwasher safe
Silicone feet on bottom for non-slip grip
Charcuterie Plate Materials:
White melamine 
Silicone feet
*International Customers - please contact us at info@goverre.com for shipping options